Excellent run for Veenhuizer K&L JAMESON in Germany!
Veenhuizer K&L Jameson also made an excellent turn. The Jetset son, co-bred by Jannes Uineken, is a real calving ease bull with both a high NVI and a high RZG. He transmits on average frames with excellent udders and feet & legs, and scores sky high for longevity and also gives thick components with absolute top udders. Jannes Uineken is the man behind the Neblina line, he was the one who bought her at an auction in Germany. In retrospect, Neblina is the most influential Marathon BW Marshall daughter there has been in Europe. This is an enormous achievement, knowing that at that time all bulls breeding organisations in Europe were running after Marathon BW Marshal daughters. The family is now particularly successful at Tirsvad in Denmark. It is not without reason that the family is nominated in the HI Cow Family election.

Photo credits: Wolfhard Schulze, Han Hopman, Veenhuizer Holsteins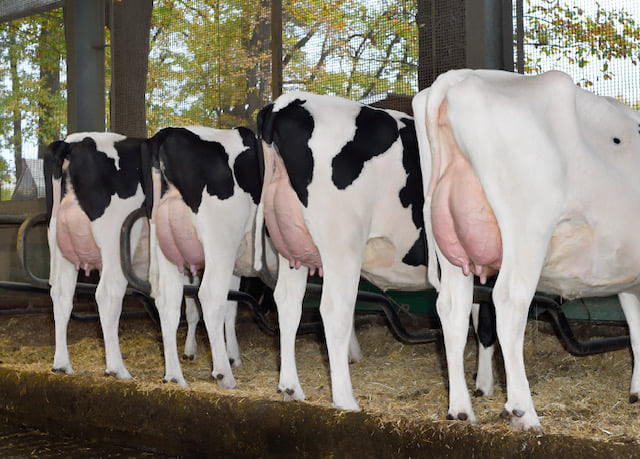 Progeny group of Veenhuizer K&L JAMESON @ Masterrind > CLICK HERE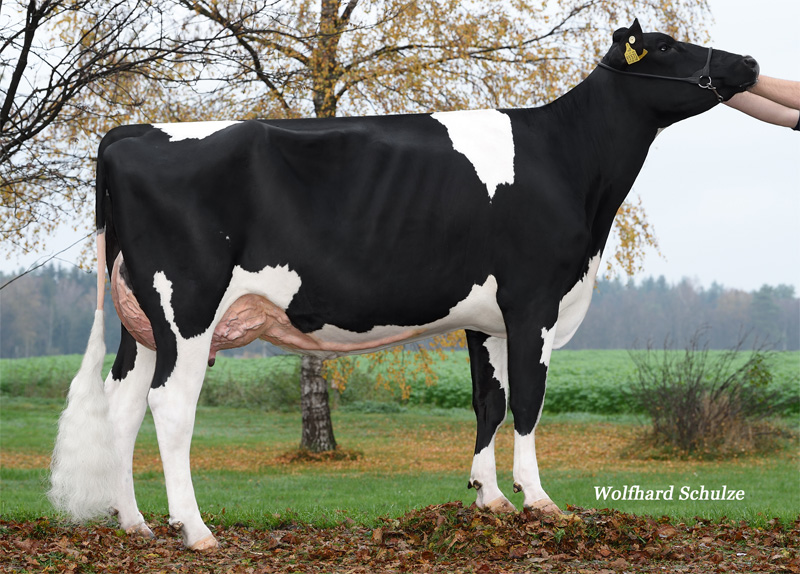 Salva VG-85-DE 2yr. (s. Jameson)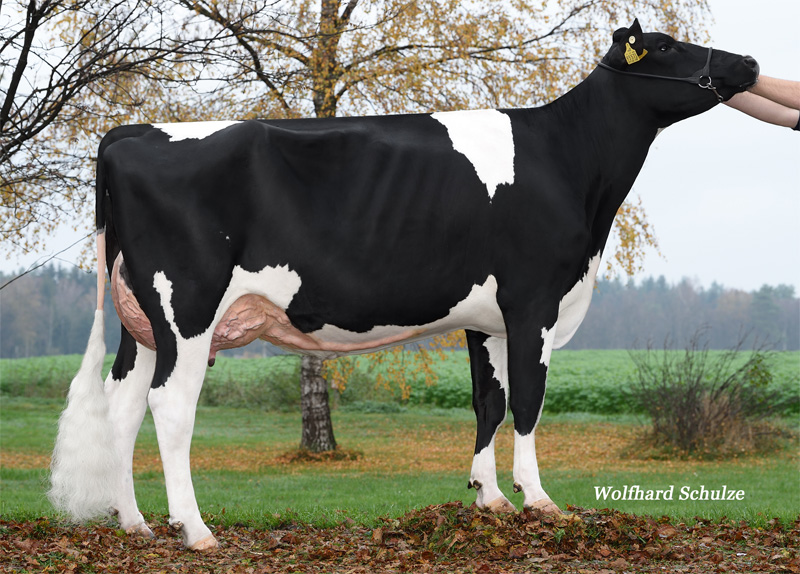 Interra GP-84-DE 2yr. (s. Jameson)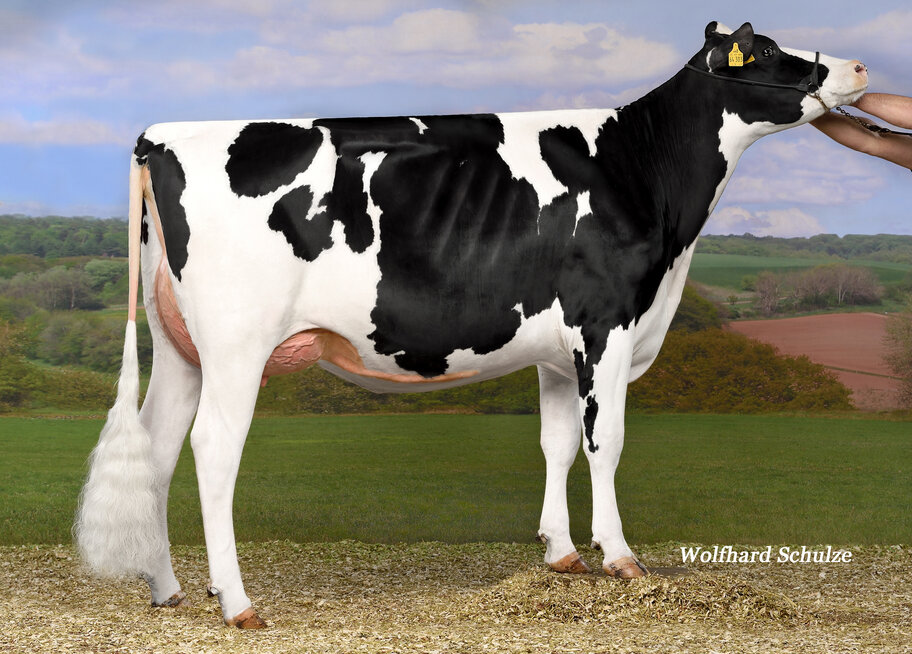 Kaya VG-85-DE VG-86-MS 2yr. (s. Jameson) - sold in the Masterrind 'Die Auktion' 2021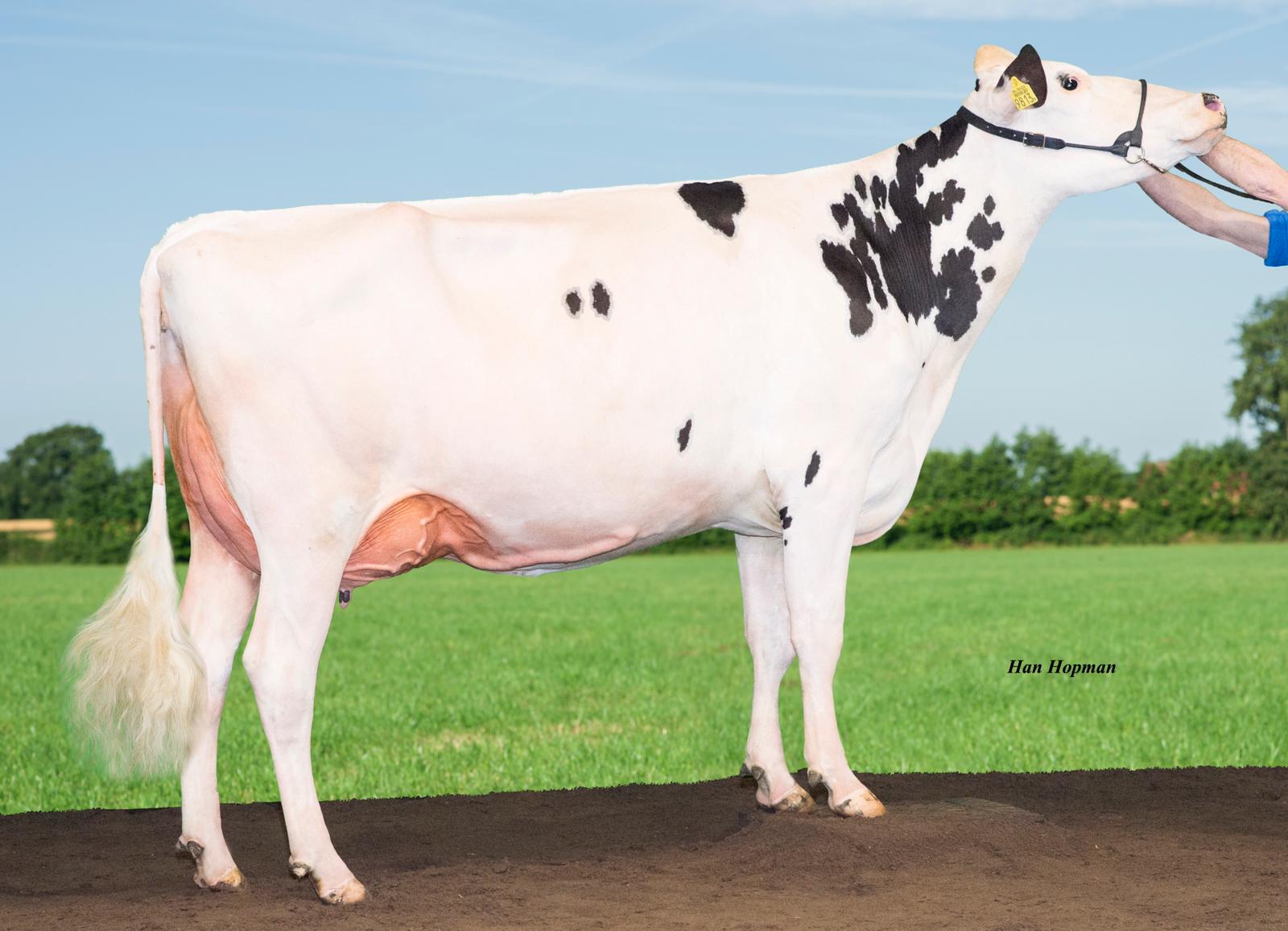 Maternal sister to Jameson: Veenhuizer KG Nela VG-88-NL VG-89-MS La1 (PEDIGREE)
Kerrigan x Veenhuizer K&L Nelize (s. Balisto) x Veenhuizer Nelleke VG-87-NL 2yr. x Veenhuizer Nemo VG-85-NL 2yr.
Reserve 2-Yr Old & Udder Champion Wintershow Pesse 2020!!
Still as an 2-Yr Old +2604 GTPI in combination with +1.35 PTAT (04/21)
Sister to: Veenhuizer JAMESON (s. Jetset) (+145 RZG) @ Masterrind (04/21)
Sister to: JAKE (s. Jetset) @ RUW & BOSCO (s. Board) @ Aberikin